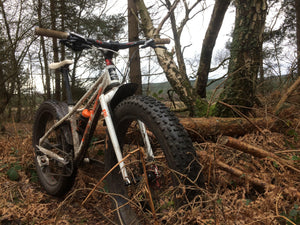 Great to be out
Another great day out on the local trails, when you can just ride straight out of work it so cool.
Testing new designs is way easier when they are attached to your bike and they actually make the ride more fun.
Glad to see such a diverse range of bikes out, with the increase in emtb allowing a great range of ages and abilities to enjoy the trails. 
So many enduro bikes around may tempt me away from the Fatty..
---